6 Home Improvement Lead Generation Tips to Enhance Your Marketing
Lead generation is a game of numbers. The more leads you generate, the higher the likelihood of converting prospects into full-fledged customers.
Despite the benefits, generating leads is not as simple as requesting contact details. Instead, you must establish a solid relationship with prospects, give them a reason to ask for your service and make them loyal clients.
Mid-West Family Southwest Michigan provides top tips to guide your home improvement company through the lead generation process. Read along to understand how to generate leads for home improvement like a pro.
1. Understand Your Target Audience
A target audience is the customers your home improvement company is trying to reach. Your audience could be new homeowners, real estate agencies, or local property flippers.
This comprehension helps you know where your customers are online, their pain points, and their purchasing power. With the acquaintance, your team will use an approach that converts leads quickly.
One way to understand your customers better is by creating customer avatars with detailed profiles of your ideal customers. Avatars help you understand the customers' demographics, motivations, role in purchasing, most preferred source of information, and pain points.
2. Enhance your Online Visibility
Whether they are looking to update their kitchen, renovate the bathroom, or add a new deck to their backyard, chances are your prospects will start their search online. It is why having a solid online presence is crucial for your home improvement lead generation.
While there are multiple ways to maintain your online presence, having a website is the most basic. It gives potential customers a place to learn more about your services, view your portfolio, and contact you for more information.
However, simply having a website isn't enough. Ensure it's well-designed, easy to navigate, and optimized for search engines. The extras will help improve your visibility in search results and make it easier for potential customers to find you.
3. Up your SEO Game
SEO improves your Google ranking, making your home improvement enterprise more noticeable to the target customer browsing the internet. Besides visibility, SEO generates more traffic to your site, allowing you to create more leads.
How do you improve your SEO? Typically, SEO starts by creating valuable, informative content related to the home improvement services and solutions you have. Good content attracts more leads and gives authority to your business.
Besides content, you can improve your SEO by claiming your Google My Business listing, maintaining a solid social media presence, investing in pay-per-click ads, and getting more customer reviews and ratings for social proof.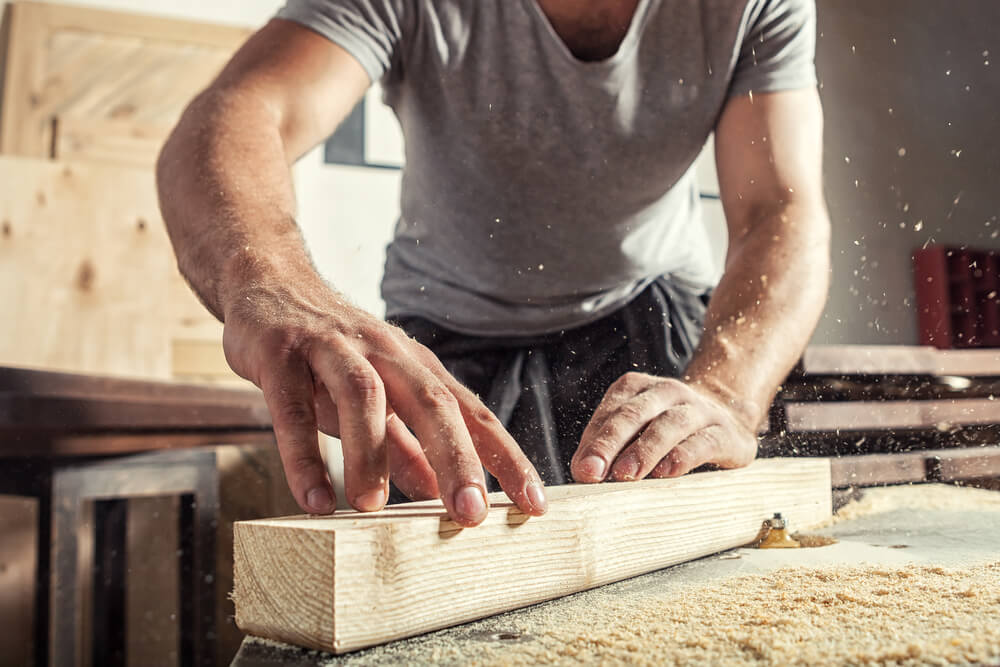 4. Leverage the Power of Social Media
By consistently boosting social media content, you increase awareness of your brand among potential customers who may not have known about your home improvement business.
What is more? Most social media platforms allow you to target specific demographics, an advantage that helps you push your ads to the right audience, not just anyone browsing through social media.
Note that each platform works differently when it comes to content marketing. For instance, Facebook is great for connecting with potential customers and building relationships, and Twitter is suitable for short updates.
Since Instagram is a visually-focused platform, use it to showcase your products or services or share behind-the-scenes glimpses of your business. The relatively new medium, TikTok, is excellent for short, catchy videos that showcase your home improvement services.
Mid-West Family offers you the chance to pair your brands with one of their already-established brands. This increases the chance viewers will engage with your ad.
5. Invest in Radio Ads
Radio is one of the most powerful mediums to generate leads in the United States. With the right target audience and message, you can effectively reach about 82 percent of adult consumers in the United States.
Unlike other media, radio listeners are often loyal to their favorite station, which means they are likely to try out your services, especially when endorsed by a favored host. In addition to loyalty, many radio stations have a local focus, letting you target specific regions or markets.
Targeting local customers can be particularly useful if your business has a local presence, so you won't waste your resources on the wrong audience.
6. Use Email Marketing to Your Advantage
After establishing contact with leads, email marketing converts leads into loyal clients, nurtures lifelong brand-client relationships, strengthens social proof, and imprints your brand on the prospect's minds.
To get started with email marketing, offer something valuable in exchange for their email address, such as eBooks, discounts, or how-to guides.
Once you get emails, segment your audience based on age, interests, economic status, and other factors. Afterward, send messages customized to pass your lead generation marketing messages in a way that resonates well with the recipients.
Let Mid-West Family Help
There is a lot of work involved in setting up a home improvement marketing strategy that works. Without a professional lead generation plan, you may waste a lot of resources to get a few leads. That is where our team at Mid-West Family comes in. Our team will partner with your brand to develop a strategy that delivers the desired results — generating more leads.
Contact us today to learn how to generate leads for home improvement like an expert.