Effective Multi-Channel Marketing for Siding & Window Contractors
There are plenty of opportunities for contractors to get more jobs, but how do local homeowners know about your company? It's hard to attract attention to your business without a multichannel marketing strategy. If you want to get found by more people needing your services, this is the best way to get started.
Instead of only one or two tactics, consistent branding across multiple channels always results in more brand recognition and higher ROIs. Of course, it takes some research to successfully develop a window and siding company marketing strategy. Here are some of our marketing ideas for home improvement companies.
Building a Multichannel Marketing Strategy with Pay-Per-Click Ads
Window and siding contractors typically source their customers locally, so many don't have a strong online presence. Building up a strong online reputation takes time. Even if you have a website, there's a good chance it might be buried under various competitors during an online search.
A pay-per-click (PPC) advertising strategy is beneficial if you need to generate leads quickly. Pay-per-click ads put your business at the top results of an online search. Did you know customers who find your company through PPC ads are 50% more likely to purchase?
PCC ads use relevant keywords to capture leads. When a homeowner types "window services" or other common searches, your ads, website, or landing pages will be what they see first.
Use Social Media
In addition to a website, all contractors need a consistent social media presence and strategy. Use the expertise you possess in your industry to create quality content that appeals to your target audience. You should also pay attention to the interactions your posts receive and connect with your followers personally!
Because each social media platform has its own strengths, we recommend using multiple ones to advertise your brand. For example, because Instagram is a visual platform, it's the best place to post before and after photos of your projects. Facebook is typically the best place to have one-on-one conversations with your customers. Additionally, 54% of consumers go to Facebook first to search for online reviews. Consumers also love video content on TikTok, such as progress timelines or tutorials.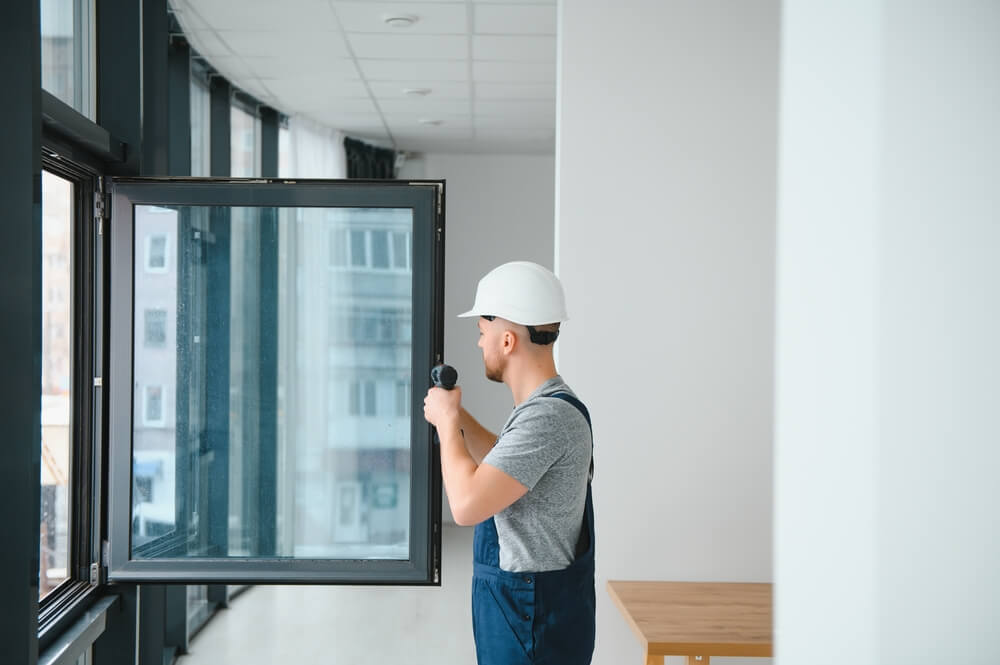 Don't Discount Radio
Radio is one of the best marketing solutions for targeting local customers. Radio attracts thousands of listeners each day, resulting in guaranteed impressions. Additionally, radio attracts faithful audiences who know that they can trust the content they consume through their favorite stations. Often, that trust extends to the station's ads as well!
Remember that radio listening also doesn't stop once you're out of the car! Consumers listen to live radio at home and work to improve their focus or simply for entertainment. Many radio stations also have streaming apps, allowing customers to interact with them (and your company's content) conveniently with their phones.
Give Event Marketing a Chance
Live events are an excellent way to get your brand in front of a local audience. Sponsoring a local charity or cause allows you to simultaneously give back to your community and increase brand awareness. It will also lead to sales: research shows that 87% of consumers purchase services from companies supporting meaningful causes.
Whether you directly attend or sponsor the event, your company's branding will still be displayed for local customers. Consumers appreciate being seen as people first and customers second, which is why engagement is essential!
Don't Forget Email Marketing
After you've successfully increased traffic to your website and social media pages, use email to stay top-of-mind with your target audience. Email lists can send your customers information about your latest services, discounts, or even informational content. These promotional emails remind your target that your company is only a click or call away.
Getting a customer's digital contact information is easy if you have a website. Consumers are often more than happy to hand over that information for premium content, such as eBooks or coupon codes. It shows them that your company considers their business valuable before spending a single cent.
Invest in Professional Marketing Guidance from Mid-West Family
For more personalized marketing solutions for your siding and window company, it's best to seek advice from an established media partner. Mid-West Family Southwest Michigan offers digital marketing for home services, ensuring that you attract as many leads as possible. Reach out today to start planning your marketing strategies now.